Family Law
St. Augustine Family Law Attorney
Family Law advice in sT. JOHNS COUNTY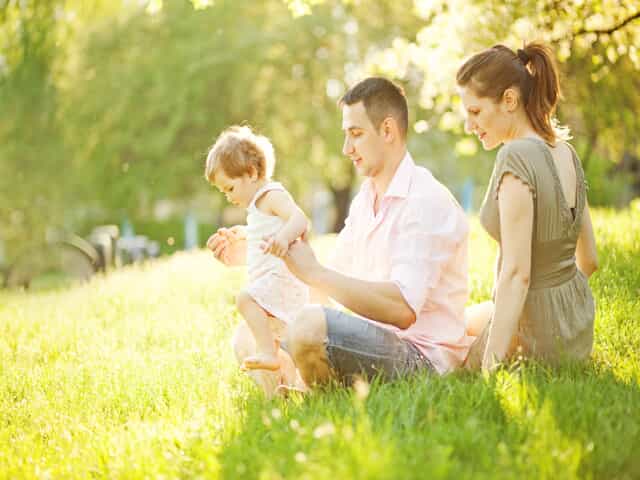 When it comes to legal matters that so deeply affect your daily life and relationships, you deserve the best representation possible. At Taylor & Waldrop Attorneys, our family law attorneys offer seasoned counsel and caring guidance for any family law issues in Florida—no issue is too complex for our experienced family law attorneys to take on.
Whether you are considering a divorce, need to establish paternity, modify child support, contest a temporary injunction, or appeal an adverse decision, you can rely on our St. Augustine family lawyers. We understand the devastating effects that family law cases can have on all those involved. We aim to provide each client with the thorough, compassionate representation that he or she deserves.
Family matters are delicate and we understand that. Schedule a case review and our attorneys will handle your case with the care and attention your family deserves.
Why choose our family law attorneys?
Over 78 years of combined legal family law experience
Client service of the highest caliber
Extensive experience in litigation
Affordable consultation to evaluate your options
You cannot afford to be with untested family law attorneys in your corner, not when it comes to family law. At Taylor & Waldrop Attorneys, you can rest assured that you are working with lawyers who are backed by decades of legal experience and who are equipped to skillfully protect you and your family's best interests. Discover how our knowledgeable legal advocates can help you!
---
If you are considering divorce, make sure you have a family law attorney that has your back. Schedule a consultation to protect your family's future
---
Our St. Augustine divorce attorneys have the insight and the dedication to leave no stone unturned when crafting a personalized legal strategy for your case. We are well-versed in your legal rights and options under Florida law, and we are ready to work with you through each step of your case to ensure that you achieve the results you deserve.
Our St. Johns County family lawyers handle matters that include:
Adoption - see more information below
Paternity
Prenuptial & post-nuptial agreements
Property division / equitable distribution
---
Our St. Augustine family lawyers want what is best for you and your family. These cases are never easy, trust an attorney that has your family in mind. Schedule a case consultation to see what options are best for you.
---
How Does Adoption Work in Florida?
Similar to the adoption process in all other 49 states, adoption in Florida is both legally complex and highly-detailed. A number of factors can change how your adoption case plays out, such as whether you choose to work with a public or a private adoption agency, the age and status of the adoptee, whether you want an open or closed adoption, and more.
Who is Allowed to be Adopted?
According to Code Sections 63.022-63.301 anyone may be adopted. As of 2014, children 12 years of age or older must consent to adoption unless the court rules that adoption is in the best interest of the child.
Who is Allowed to Adopt?
Other than being an adult (21-years-old or older), Florida has few requirements for prospective adoptive parents. Unmarried individuals may adopt, as may married couples, regardless of sexual orientation. However, certain felony convictions (such as child abuse) may prevent an individual from adopting.
Is Adoption Instant?
The adoption process requires a fair amount of time to complete. Prospective adoptive parents must complete a variety of tasks and requirements, such as passing a home study to ensure their household is prepared for the adoptee, and submitting a variety of documents to adoption professionals. Additionally, there is a required 90-day home residency that must take place before adoption can be finalized and a one-year period where the statue of limitations may be challenged.
Do I Need an Attorney?
The adoption process can be highly-intimidating and difficult. If you or someone you know is interested in adoption, contact Taylor & Waldrop Attorneys for more information and for help through the adoption process.
Meet Your Attorneys

Common Questions
We Come Highly Recommended
She deserves a 10-Star rating!

Tami

I would absolutely recommend him to anyone for any legal service he offers.

Anonymous

It was like I knew him for years. I left that consultation knowing I was with the right attorney.

Former Client
Our Values What Sets Taylor & Waldrop Attorneys Apart?
Aggressive and Result-Driven Representation

Thorough and Compassionate Guidance and Legal Advice

Over 78 Years of Combined Experience

Federal and State Cases Defended

Hundreds of Cases Tried Since 1978
Protect Your Future & Your Rights - Get Our Accomplished Attorneys On Your Side
Contact Our Firm Today
Take the First Step to Protect Your Future. Call (904) 204-6499